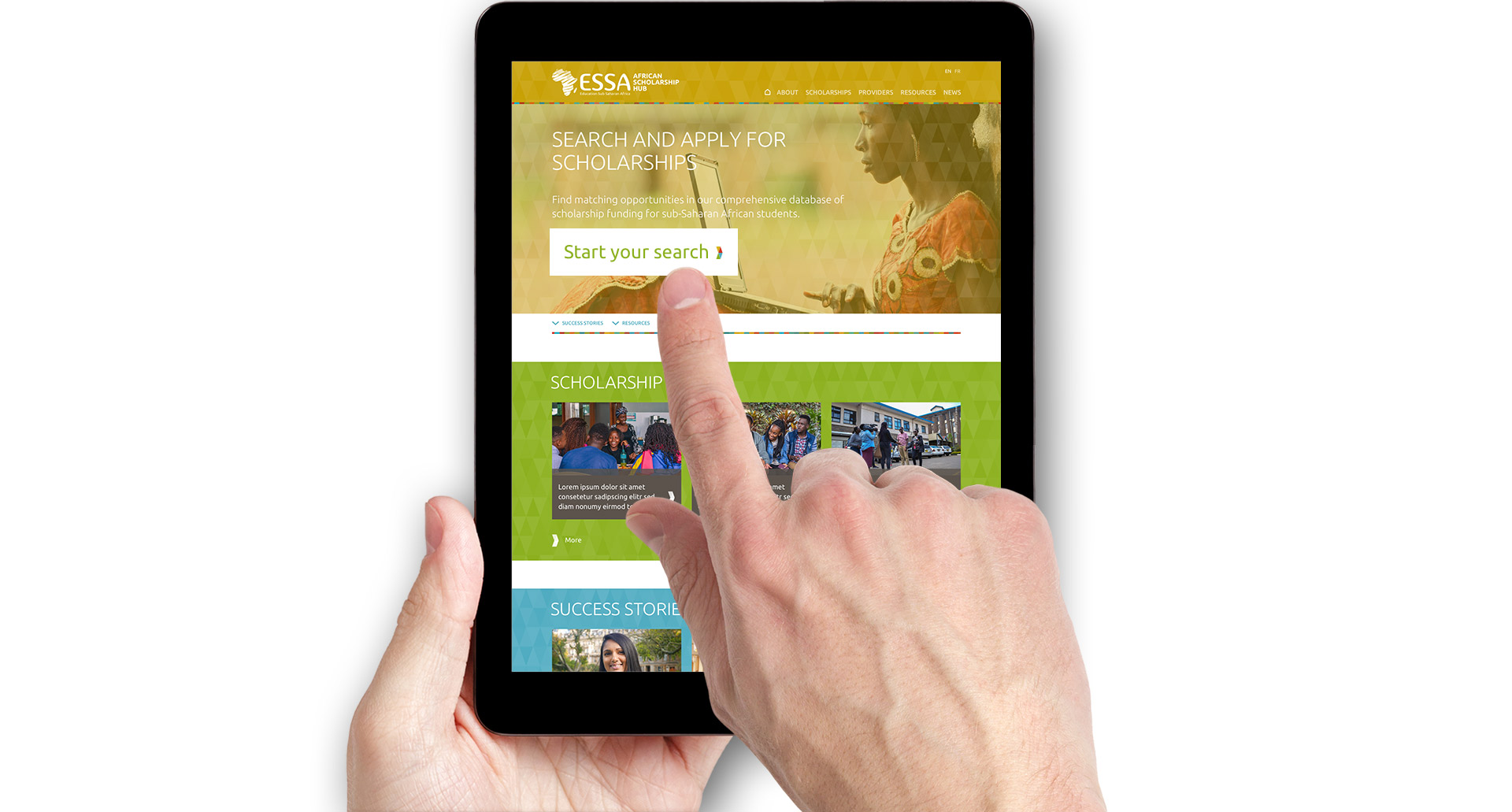 The African Scholarship Hub is an online portal which brings together students and providers of scholarships into one central scholarship portal.
The aim of our service is to make it easier for scholarship providers to market their scholarship programmes and to help students research scholarship opportunities and find relevant information about applying for scholarships.
The Hub is free to join for students and providers. It consists of:
Scholarship database in which
providers present their scholarship programmes

students can search for programmes that match their preferences
Website containing further information, e.g.
students sharing their success stories

list of participating scholarship providers

useful resources (first-hand advice and tips).
Read about the scholarship database features and find advice below.
You don't have to register to search for scholarships, but we advise that you do as search results will not be saved, also additional features are available after registration.
If you have a specific question you can check the below "Frequently Asked Questions" (FAQ) section.
---
Registration & Log in
Students can sign up here. Your email address will be automatically used for your username. In the registration form you can choose your scholarship preferences and give basic information about yourself (so available scholarship programmes can be matched to both).
Subjects in the form that are marked with an * are mandatory. Grey form elements are optional.
Your real name/email address and personal data will only be revealed to ESSA staff.
Students younger than 18 years need to declare that an adult is consenting their registration.
When all mandatory fields have been filled or selected and the form has been submitted you will receive an email which contains a link. Click the link to complete the registration. You will be redirected to your personal dashboard.
By registering with the Hub you accept our terms and conditions.
As a registered user you can access your dashboard via the "Log in" link in the database header.

---
Find scholarships
Students can search for available scholarships here. Subjects in the form that are marked with an * are mandatory. Grey form elements are optional.
Results are based on your preferences and basic information about yourself.
At the top of the results list the number of matching programmes is displayed (for more than 10 results you can use the pagination at the bottom of the list).
In the list you refine your preferences by selecting one of the filters.

Select a programme and look at the details. If you are interested in this programme you can save it and apply (registration required).
---
Apply
You can find specific application requirements and other information on the programme details page. In order to apply use the contact information (if available) or go to the provider's website and look for information on how to apply.
Applications should be made directly to the scholarship provider (or as otherwise specified in the relevant scholarship application guidance notes issued by the relevant scholarship provider) and not to ESSA. 

---
Your dashboard
On your personal dashboard (registration required) you can find and edit:
Account details

Information about yourself

Your scholarship preferences

Saved programmes.
As a registered user you can save scholarships to your dashboard (or remove them).