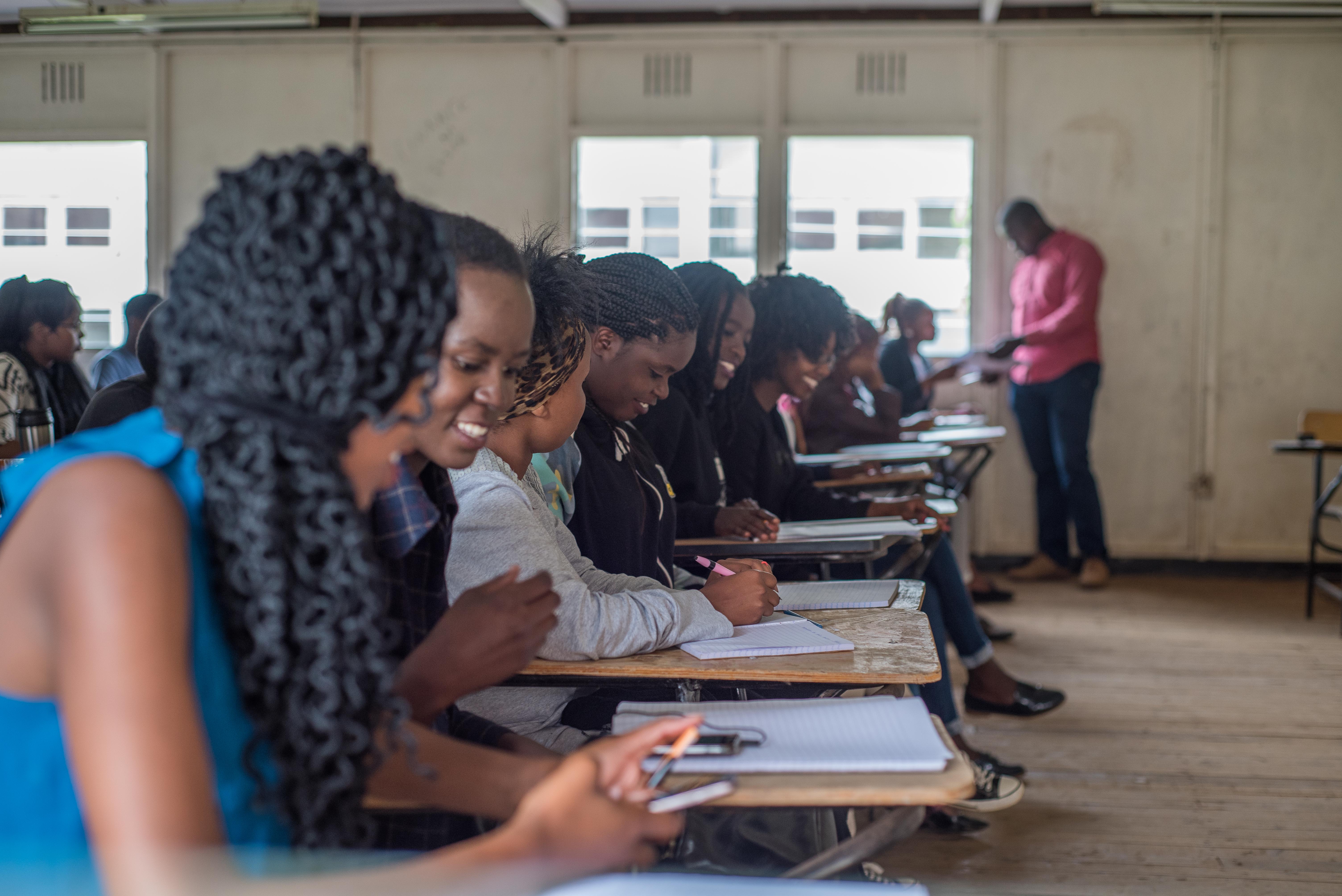 I have a copy of a wonderful printed report which includes all the statistics that describe the Kenyan Higher Education System. It tells you all about the students that enroll, where they come from and the courses they choose. It tells you all about the faculty, their levels of qualification and what they teach. Bringing this data together has been a huge achievement for the Commission for University Education: for the second year running all of the vital statistics are gathered together in one place.
However, this printed report is the only way this data is disseminated. Inside is page after page of data tables, with the odd pie chart to spice things up. There is no online version where you can interact with or visualize the data. In this format, though the data itself is useful, it is neither usable nor being used as much as it should be.
And this is a serious problem. Tertiary education in sub-Saharan Africa is facing probably the biggest challenge it will ever face: building up the human capital of a skyrocketing youth population. Africa's working-age population is expected to double to 1 billion over the next 25 years, 450 million workers are projected to join the workforce. The potential for a so-called 'demographic dividend' is huge.
Thus far universities and technical colleges have simply been expanding class sizes, with terrible results. Swathes of young people are leaving without the skills they need for work and the problem of graduate unemployment is rising. These institutions must both expand and improve quality if they are not to let down this generation of young people. And they must do it quickly.
At ESSA we are helping to accelerate this change by joining up the right data, evidence, and networks to inform those who are working to change the system and inspire others to take action. We aim to inspire cross-sector collaboration to increase impact in tertiary education in sub-Saharan Africa.
We want to become a knowledge hub – ensuring information like this is available online and offline. Digital solutions will be key, but offline we must build relationships and get the right messages to the right people. 
I was in Kenya last month talking there to local stakeholders about how ESSA might support their work. At the Commission for University Education, where I picked up the printed report, great progress was being made in collecting data but they were not having the influence on policy that they wanted to see. The TVET (Technical and Vocational Education and Training) Authority talked about all of the wonderful research that is being undertaken to understand youth employment. However, a lack of coordination means that a lot of research is duplicated, while large gaps remain – for example, most technical colleges simply don't know whether their graduates gain jobs after they leave and what sort of jobs these are. A young person looking to get into the automotive industry simply doesn't know which course is most likely to get her the career she wants.
Despite the huge demand for evidence and understanding and large amounts of data and research, people are not learning what they need in order to reform the system.
Collaboration is at the heart of what we do and so we are working on a proposal that will bring together government agencies, civil society, tertiary education institutions, and young people to make the data and evidence meaningful, turn it into actionable advice and guidance and bring it to the forums where people are making decisions about the future of tertiary education.
That's why last week I attended and spoke at the OpenHPI Forum on social learning. 
We are at a very early stage in designing this work and so it was a real privilege to speak on a panel alongside a room of experts in the world of online learning at the Forum. Visibility in spaces like this will enable us to continue to take a collaborative approach to learning, helping us turn data and evidence like this into action that will improve lives.